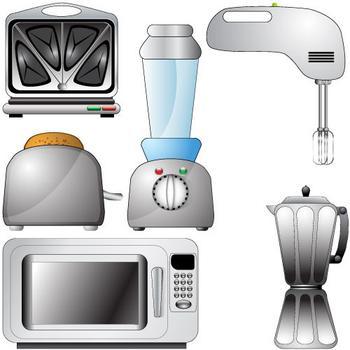 Although home appliances bid farewell to years of high growth, several leading companies are still able to maintain a good momentum of development. Gree, Midea, Haier, Hisense, Changhong, Five Little Swan is about to end the price war, in the next few years will soon be born in the king of new performance. The industry competition hotspot will gradually shift from price to technology, industry chain, service, and channel, etc., and the market concentration will continue to increase.

In the annual report, Midea disclosed that the entire competition in the home appliance industry is no longer a "price" but a full-scale competition in technology, industry chain, service, and channels, among which the air-conditioning industry has basically entered the oligarchic competition, and the top three players in the industry. Occupy nearly 70% of the market share.

Qingdao Haier also stated in its annual report that consumers' continuous upgrading of home appliance products in terms of energy conservation, environmental protection, intelligence, and refinement will promote industry competition from cost and price to product and technical strength, and promote the industry structure to be beneficial to the leader. The direction of business development.

In this context, leading companies can rely on their brands, products, and other advantages to promote further market concentration. This will surely bring about new changes in the industry landscape. According to China Yikang statistics, the market share of Hisense TV's retail sales in 2012 was 14.84%, ranking first, which was 0.85% higher than in 2011. In 2012, Midea's distribution of air conditioners and washing machines accounted for 19.7% and 16.5% of market share.

From the annual report data, the leading company maintained a steady growth momentum in 2012. In 2012, Gree Electric Appliances became the first company in the domestic appliance industry to enter the "One Thousand Billion Club" enterprise, achieving a total operating income of 10.084 billion yuan, a year-on-year increase of 19.84%, a net profit of 7.378 billion yuan, and a year-on-year increase of 40.88%. In addition, Qingdao Haier, Hisense Electric, Sichuan Changhong and other home appliance industry leading companies also achieved year-on-year growth in 2012 operating income.

In addition to its own brand, product, technology and other advantages, home appliances leading powerful marketing network and channels can not be overlooked. Among them, after many years of development and layout, Midea's electrical appliances have formed a comprehensive and three-dimensional market coverage. Qingdao Haier has built more than 8,000 county-level specialty stores and 30,000 township and township networks throughout the country, guaranteeing delivery within 24 hours to the county and delivery to the town within 48 hours.

APM model SPS300VAC9000W 3 Phase Ac Power Source system is able to provide not only stable DC/AC output power,but also 3-phase / 1-phase output.The 3 Phase Ac Power Supply is with high speed DSP+CPLD control, high frequency PWM technology, active PFC design. Reliable ac sources for applications such as electric, lighting, aviation sectors, enterprise`s production test etc.

Some features as below:



5.6`` large touch color screen, possess complete functions and easy to operate.
Support for USB data import/export and screen snap from front panel.
AC+DC mixed or independent output mode for voltage DC offset simulation.
Capable of setting voltage and current output restriction, support for constant current output mode.
Capable of setting output slope of voltage and frequency.
Capable of setting ON/OFF phase angle.
With reverse current protection to avoid current flowing backward.
Built-in power meter, which is capable of measuring 5 electrical parameters per phase, including voltage, current, power, etc.
Support mA current measurement function.



9000W Three Phase AC Source System

9000W Three Phase Ac Source System,System For Three Phase,Three Phase Power,Three Phase Power Supply

APM Technologies (Dongguan) Co., Ltd , https://www.apmpowersupply.com