Google said that artificial intelligence is the next wave of technology, and this era will be dominated by Google. In addition, Microsoft said: Artificial intelligence is the most important technology of mankind to date and will change everything. In the technology industry, is there a more popular area than artificial intelligence? So will artificial intelligence be the game of the giants?

Artificial intelligence does not need to be questioned. It is currently the hottest field in the scientific and technological field. Whoever wins artificial intelligence will win the future. However, in the view of Yang Jianyong, an authority in the field of Internet of Things, artificial intelligence is still in the early stage of development. When the Internet of Things covers more application scenarios, the world will be surrounded by artificial intelligence, artificial intelligence is everywhere, in the future. Machines, smart devices, etc. will also be made more powerful by artificial intelligence.

The rise of artificial intelligence is expected to truly change the lives of human beings, then will this be the game of the giants?

Technology giants are also favored in this field. The technology giants not only have sufficient funds, but also technology or talents. Artificial intelligence is regarded as the future development focus of the technology giant.

Will Google dominate the era of artificial intelligence?

Google's strategy has also officially shifted to artificial intelligence. In this area, Google has been at the forefront and leading position, acquiring a large number of innovative companies in the field of artificial intelligence, and setting up a quantum artificial intelligence laboratory, which has also created the world's largest labor. Intelligent neural network, Google CEO Pichai claims that the era of artificial intelligence will be dominated by Google.
A friend familiar with "Google Brain" should know that it is a simulated human brain software developed in the field of artificial intelligence, with self-learning capabilities. After that, Google successively acquired nine companies related to artificial intelligence.

Giving robots artificial intelligence is a top priority for Google. Imagine what would happen to the world if Google's brain was implanted into a humanoid robot? Robot army? "Terminator" movie Skynet rhythm? Reminds me of a paragraph many years ago: a few years later, the surviving humans can no longer remember that "Tianwang" was once called "Google." A young man took the time machine back to the end of the 20th century. He couldn't destroy the rumored Google company. He could only bear the burden of humiliation and keep a fire for mankind. This brave young man is surnamed "Yang."

Microsoft: Artificial intelligence will change everything

Microsoft's historical accumulated revenue exceeds 6.5 trillion, and its historical accumulated profit is 265.2 billion US dollars, slightly ahead of Apple. Compared with the establishment of a little shorter Google, Microsoft's total profit is three times that of Google (Google's historical accumulated profit is 96.3 billion US dollars). In the field of technology, Microsoft is still the technology overlord.

Microsoft claims that artificial intelligence is the most important technology of mankind to date, and will change everything. Microsoft also launched the open source Microsoft Bot Framework (Microsoft Robotics Framework), and first launched Cortana, and then launched Xiao Bing in China.

At this year's GMIC Global Mobile Internet Conference, Yan Yong, executive vice president of Microsoft Research Asia, said: Artificial intelligence will become more and more powerful, but humans will use artificial intelligence to make us stronger. Microsoft CEO Nadella also said that the future is not humans and machines, the future will be humans and machines.

Facebook: Artificial Intelligence is the core of planning for the next decade

Facebook also opened up artificial intelligence source code to compete for artificial intelligence positions. At the same time, Zuckerberg also said that artificial intelligence will surpass humanity in the next 10 years.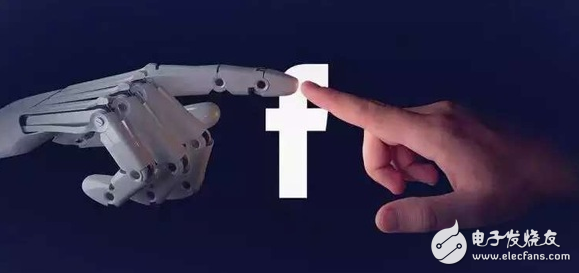 Earlier this year, at the Facebook F8 Developers Conference, Mark Zuckerberg made Facebook's plans for the next decade, with artificial intelligence at the heart of the next decade's route planning. In order to further promote the development of artificial intelligence, Facebook will open source the artificial intelligence system Torch. In the artificial intelligence research, Facebook adopts a more open attitude, in order to exchange information of other developers, thereby improving Facebook products and services.

For computers, understanding language is the hardest. Facebook published data for training artificial intelligence software this year, and its artificial intelligence software can understand children's stories. And Facebook is also using artificial intelligence software to teach computers how to look at pictures. When the ability of artificial intelligence robots to see, listen, and read is improved, then we talk to the machine about life philosophy, talk about life ideals and become a reality.

The development of artificial intelligence is a huge system engineering. In order to improve efficiency, Facebook has even developed an automatic machine learning engineer, which is simply understood as artificial intelligence to develop artificial intelligence. The brain hole is wide open? Of course, there are still some shortcomings in this system at this stage, but artificial intelligence to create artificial intelligence will become a direction in my opinion.

Domestic and international technology giants compete for artificial intelligence

Whether it is Google, Microsoft, Facebook, IBM and other international technology giants, or well-known universities, the artificial intelligence as the future direction of development, then in the domestic technology field, which giants are actively deployed in this frontier? Similarly, the BAT Big Three will not miss the frontier technology field of artificial intelligence.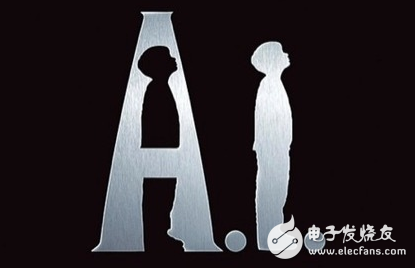 Baidu: Building Baidu Brain Layout Artificial Intelligence

Baidu's total revenue in 2015 was 66.382 billion yuan. Similar to Google, the search engine bid is the company's largest source of income, and it has invested tens of billions in research and development, including Baidu's R&D of 10.1 billion yuan, ranking 12 in the world. Bit. As a domestic big BAT Internet giant, Baidu is known for its technology.

When talking about the layout of Baidu in the field of artificial intelligence, Yang Jianyong, an authority on the Internet of Things, said that as early as 2013, Baidu established a research institute focused on Deep Learning, the first in the Chinese Internet community. Intelligent Internet companies that mention the core technological innovation status. Wu Enda was hired as the chief scientist to lead Baidu's future technology core departments, including the artificial intelligence laboratory in Silicon Valley, USA, the Deep Learning Lab in Beijing, China and the Baidu Big Data Lab.

The artificial intelligence "Baidu Brain" system built by Baidu simulates human brain thinking. According to Baidu, it is now equivalent to the intelligence level of children aged 2~3 years old. Li Yanhong once commented that after 10 to 20 years of accumulation in the future, according to the development speed of Moore's Law, the "brain" of artificial intelligence may undergo qualitative changes and catch up with the human brain.

Like other international technology giants, Baidu also open sourced the artificial intelligence key software Warp-CTC and disclosed the key code. Warp-CTC is a modified version of Baidu's previous version developed specifically for faster operation on the latest computer chips. Learning algorithm.

Tencent: WeChat teamed up with Hong Kong University of Science and Technology to establish "Artificial Intelligence Lab"

Tencent is using WeChat in the field of artificial intelligence. In November last year, Tencent's WeChat team and Hong Kong University of Science and Technology announced the establishment of a joint laboratory, led by Professor Yang Qiang, head of the Department of Computer Science and Engineering at HKUST, bringing together top research in the Mainland and Hong Kong. Talents, developing innovative applications of artificial intelligence. The laboratory will focus on artificial intelligence, and WeChat said that it has taken artificial intelligence and data mining as the future focus, and also demonstrated WeChat's vision and determination based on the future.

As far as social interaction is concerned, WeChat can also be compared with Facebook. But as early as 2013, Facebook established an artificial intelligence research laboratory. The broad prospects of artificial intelligence are now available. WeChat is naturally not lost. The future socialization is not only human. Communication with people can even allow people to communicate with the service. How can the service better understand the user's intentions and needs? On social networks, with big data and artificial intelligence, it is most likely that every user has their own intimate secretary.

A paper from Turing in the last 50 years, "Do robots think?" "Opening the door of artificial intelligence, the scientific community has never stopped research on artificial intelligence. In recent years, due to the rapid advancement of machine learning, artificial intelligence is regarded as the future development direction, and it is also the next trend in the field of science and technology. At home, we also have a lot of excellent artificial intelligence teams, not only the three major Internet giants, but also the horizon robots led by Dr. Huada Gene, Youbie and Dr. Yu Kai, as well as Turing robots and carbon cloud intelligence technology. Just earlier this year, Wu Gansha also departed from the Intel China Research Institute to establish the technology, and the direction is also the most popular artificial intelligence field, motivating these teams to move forward is artificial intelligence to make the world a better place. The limitless possibilities.

There is something very tranquil about watching a goldfish or a flock of guppies swimming effortlessly around in an aquarium. This is why so many people enjoy having a home aquarium. And there is no doubt that it has become an increasingly more [user friendly" hobby that it was even ten or fifteen years ago. Advances in technology has meant that acquiring an aquarium is in reach of us all, and there is such a wide variety of accessories that can make placing an aquarium as a center point of attraction in your front room a very attractive prospect, both for the owner, their family and their guests.




Application

1. coral reef lighting,fish tank lighting,coral reef tank lighting

2. Aquarium Lighting ,aquarium art,aquarium shop,aquarim centre

3. fish bowl lighting,fish lighting,freshwater lighting,saltwater lighting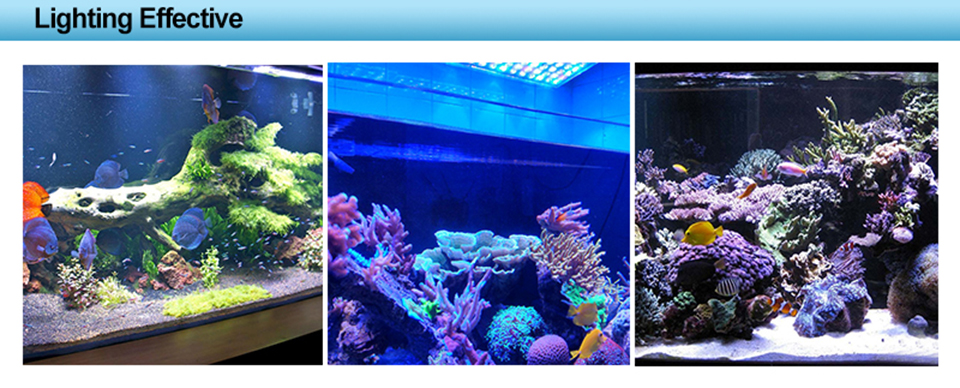 Item Display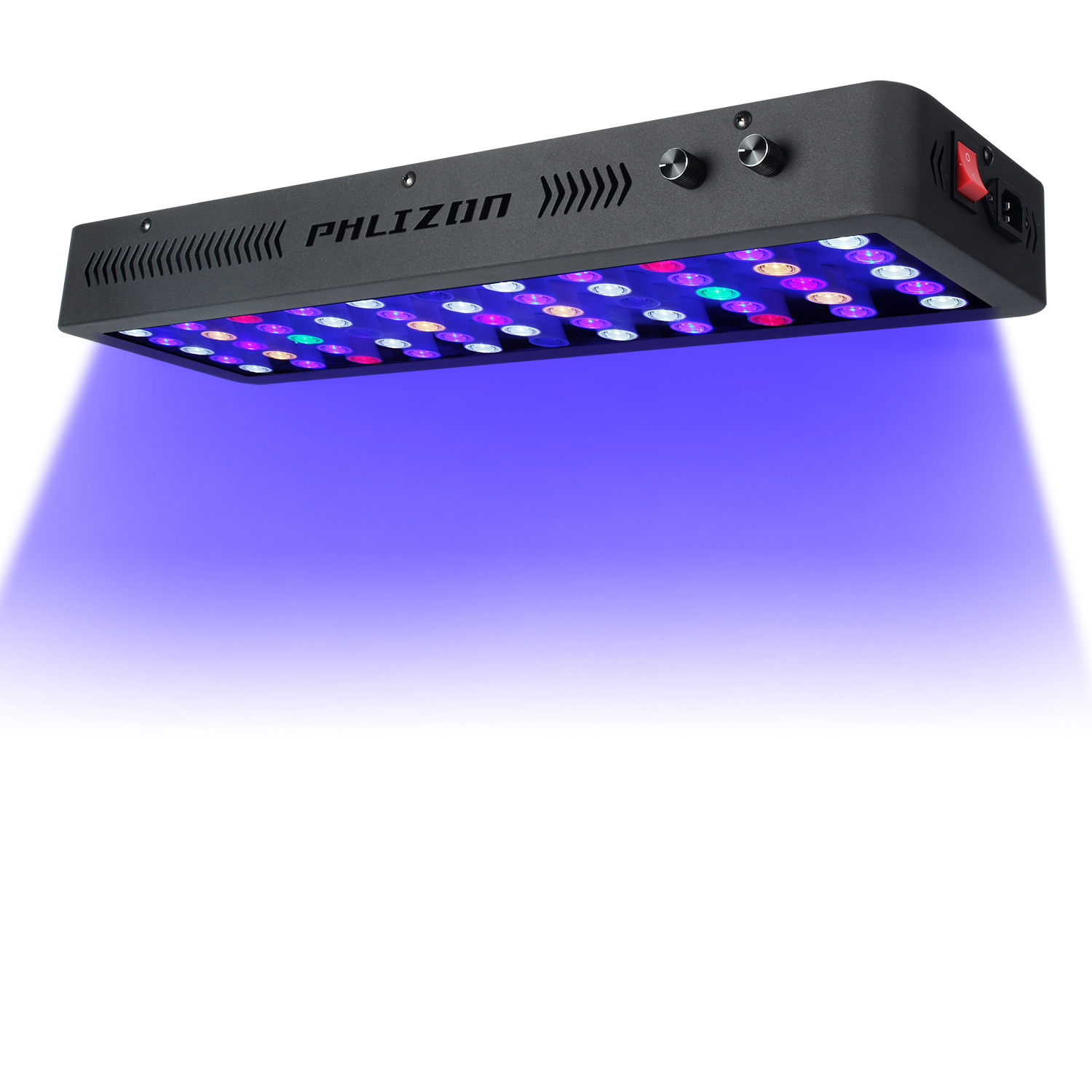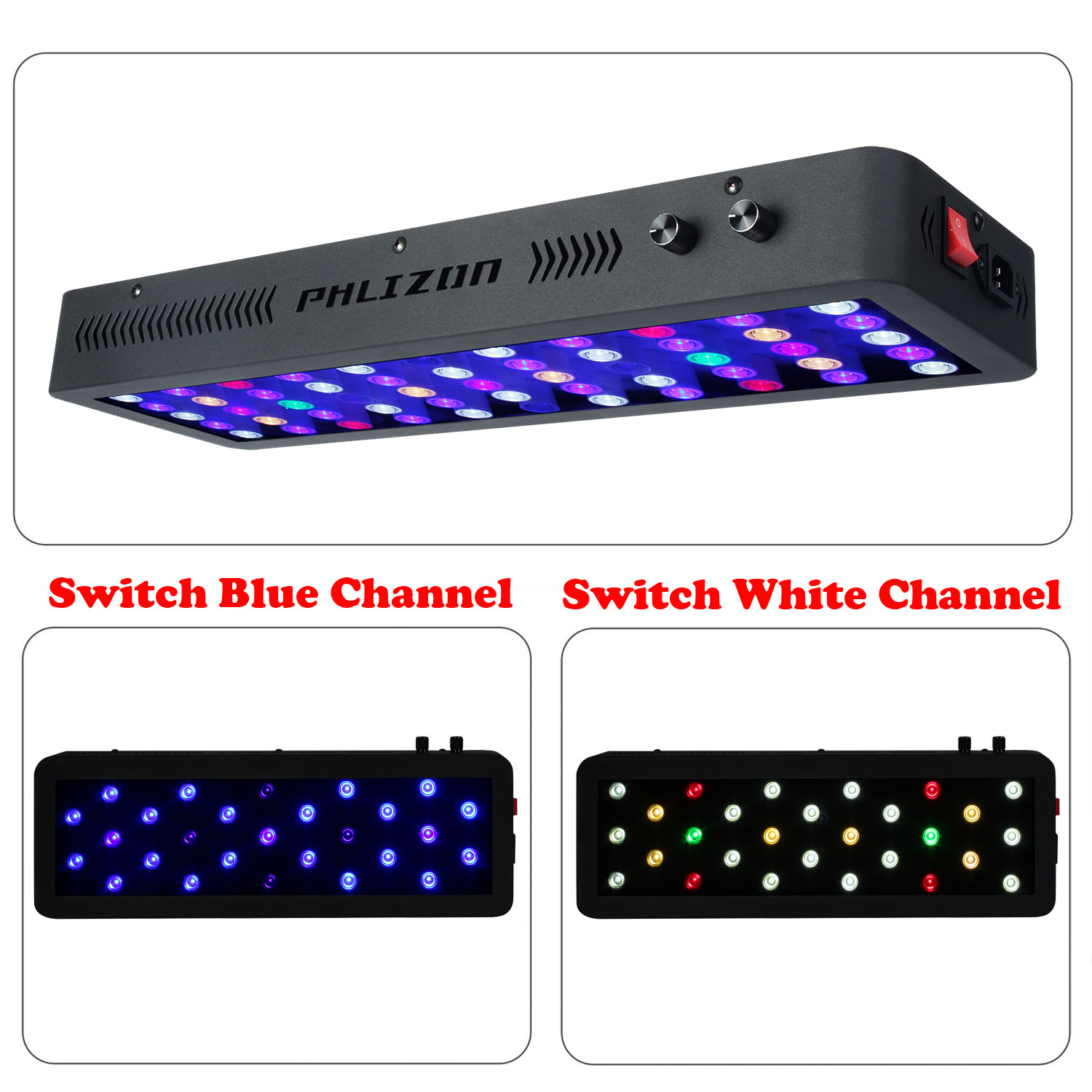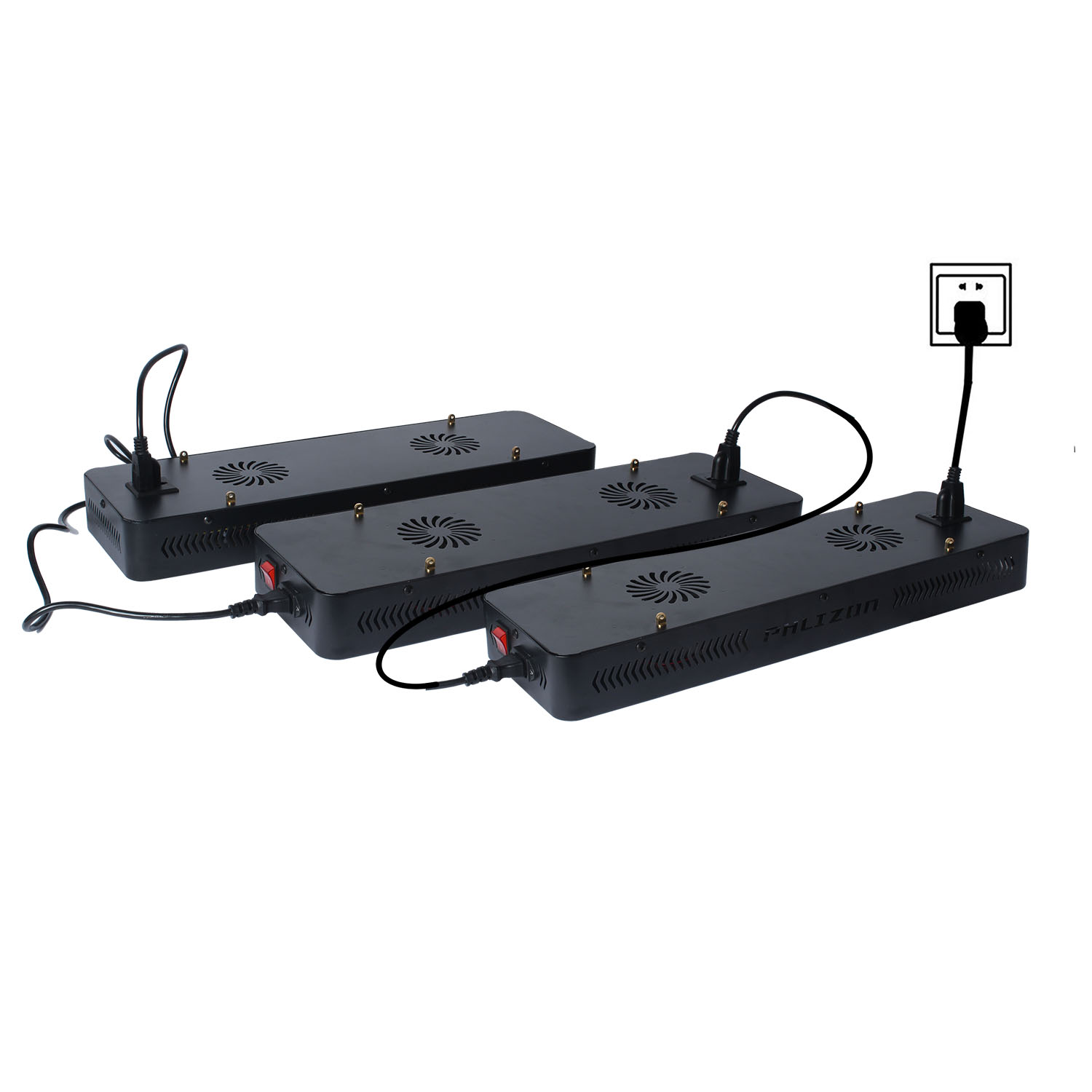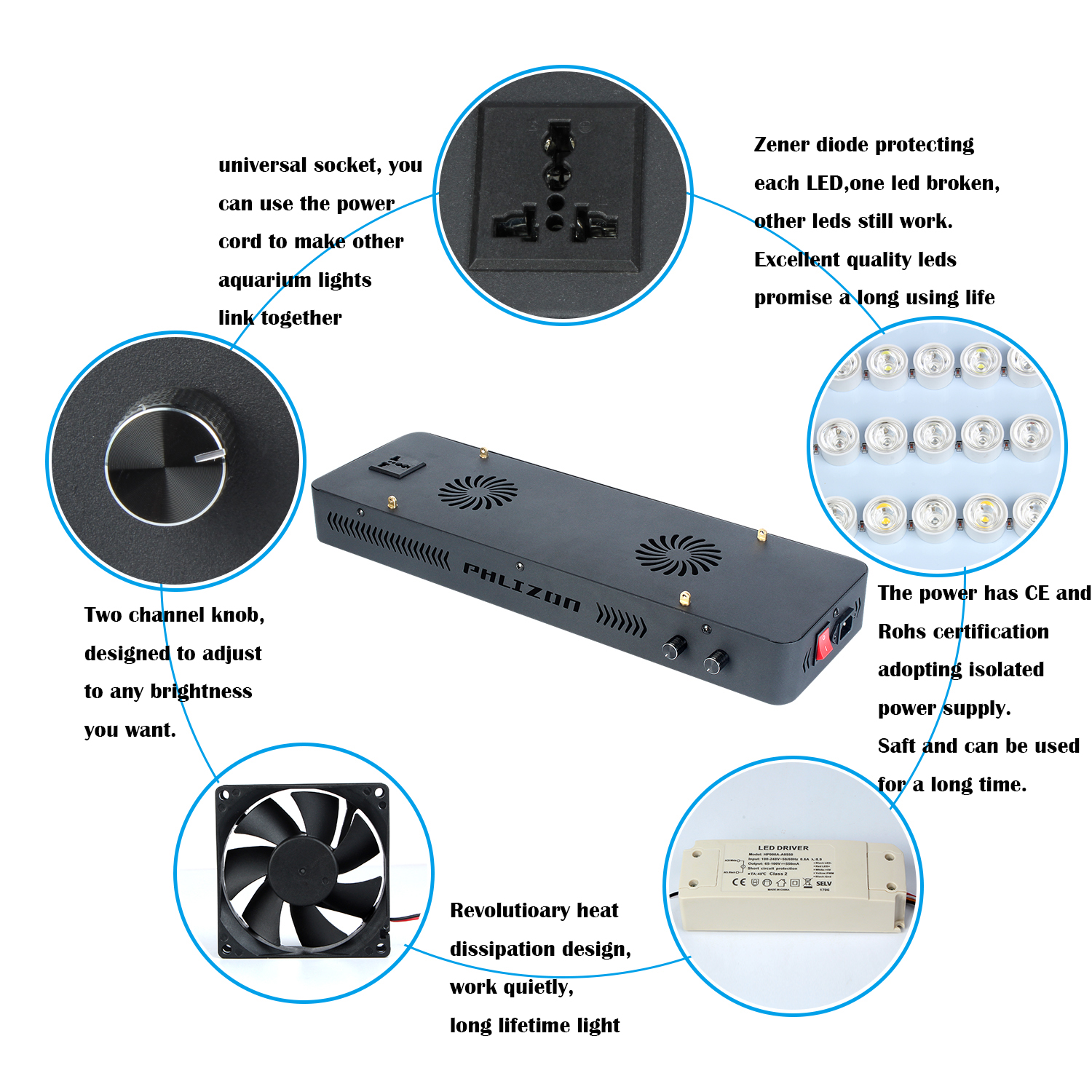 Package Include

1 X Free Hanging Kit

1X Free Power Cord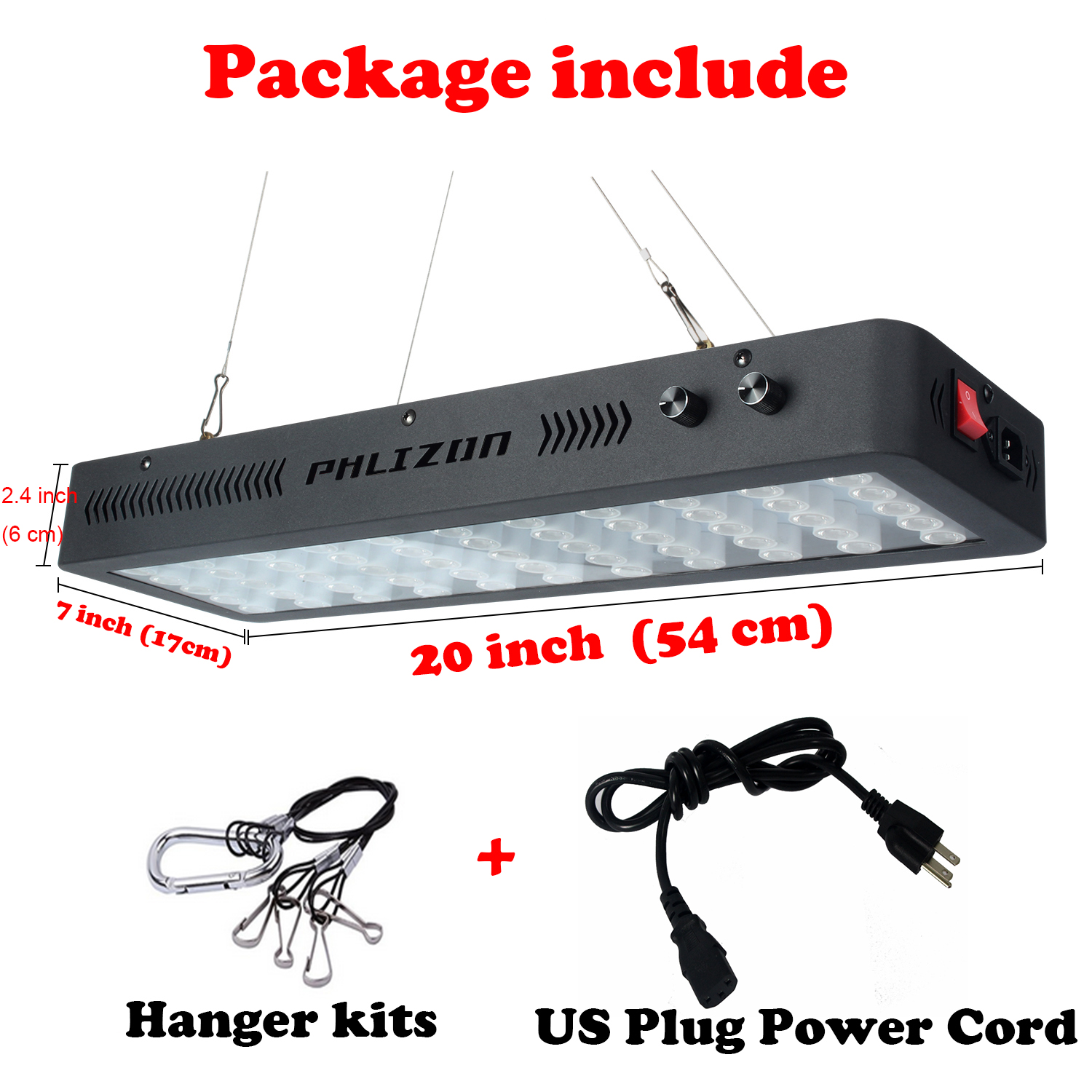 All the lamps have passed strict quality examination and are packed carefully before shipping.In order that our customers get high quality lamps,we attach importance to every details.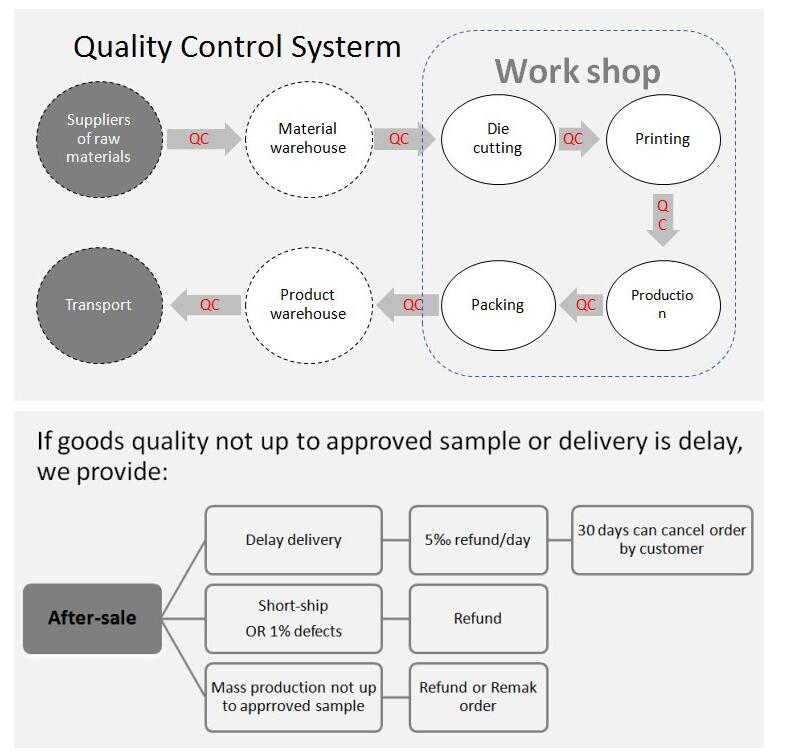 Trade Terms

Payment: T/T, L/C, Paypal, 30% deposits before production, 70% balance to be paid before deliverying(Western Union are welcome)

Sample will be delivered within 7 working days.

Discounts are offered based on order quanlityes.

MOQ:sample order are acceptable

Delivery ways:DHL,UPS,FedEx,TNT, door to door,by sea,by air,etc.




Our Service

Professional: we are professional LED Grow Lights and LED Aquarium Light manufactuer here in China, you will get Professional and High quality Led Grow Lights and Led Aquarium Lighting from us and get good guarantee.

Cost-effective Price:we don`t have the lowest price,but the grow lights and Submerged Aquarium Lighting you get from us really cost-effective, good quality & decent price.

Win-win situation: Long term business is our mission,so we will provide good Submerged Aquarium Lighting and warming service to build a long-term business relationship with you

24/7 unlimted customer service: we are always here for you for your question,any question just email us or call us, we do our best to help you all the way.

Long term warranty: Don`t worry about the quality and we guarantee you 3years warranty for all the Submerged Aquarium Lighting.

Best buying experience: you will get the tiptop serive you have ever had,just have a try and you`ll see.




Warmly welcom to take a visit on our factory at any time and we will pick you up at the airport or hotel in Shenzhen.

Submerged Aquarium Lighting

Aquarium Plant Lighting,Aquarium Light For Aquarium,Coral Reef Aquarium Lamp,Aquarium Led Lamp

Shenzhen Phlizon Technology Co.,Ltd. , https://www.philizon.com