Electronics enthusiast network: OLED TV is the core technology of the next generation flat-panel TV display, it is understandable that it will enter the popularization stage in the future. However, judging from the current development of OLED TVs, OLED TVs still have a long way to go before they are fully popularized.

Why OLED TV is difficult to popularize in recent years

Paul Peng, executive vice president of AU Optronics, a Taiwanese display panel manufacturer, recently expressed his opinion that due to high production costs, the yield of OLED panels has not yet reached a satisfactory level, and the competitiveness with standard LCD panels will appear to be relatively low, so 2014 Years ago, there were no commercial opportunities for OLED TV panels. OLED has now increased the popularity of smart phones, it provides quite good contrast, power efficiency and color reproduction.

Although AU Optoelectronics is belittle OLED, LG Electronics has been working hard to make this kind of panel recognized by the public. Last week they just announced plans to launch a 55-inch OLED panel. The estimated release time is around 2012. The price of this kind of panel TV is unknown, but the price of the 31-inch model is as high as $ 9,200. The large-panel OLED investment is huge, and the production capacity will gradually increase. It is expected that by the end of the year, the current 4,000 will be increased to 12,000.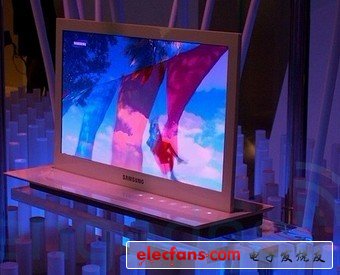 For more information, please see: Why OLED TVs are difficult to popularize in recent years

LG releases the world's largest OLED TV panel

The world's leading thin-film transistor liquid crystal display technology innovation company LG Display announced the first successful development of the world's largest 55-inch OLED (organic light-emitting diode) panel. The birth of this 55-inch oversized panel signifies that LG Display has not only made outstanding technical contributions in promoting the popularization of OLED TVs, but also controlled the production cost of large-size AM OLED panels at a more reasonable level.

"Defining and leading the emerging panel market is our consistent goal," said Dr. Han Xiangfan, CEO and Executive Vice President of LG Display. "Although OLED technology has always been regarded as the future of TV display technology, it has always been limited by high costs and small size issues. . Now, our 55-inch OLED TV panel has successfully broken through these obstacles. "

Superior picture quality in ultra-thin design

Due to the ultra-high response speed, the LG Display 55-inch OLED TV panel shows the audience a super-high image quality without ghosting, and has a high contrast ratio of more than 100,000: 1 and a wider color gamut, far better than the performance of the LCD panel Even better.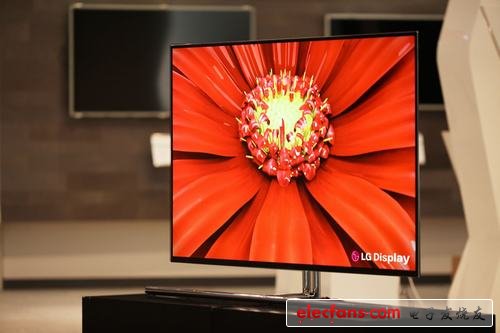 For more information, please see: LG releases the world's largest OLED TV panel

  

We cover many types of Connectors for industrial, electrical and automotive, such as IP68 and Waterproof Connectors, OBD diagnostic connectors, also the standard or custom-designed power connectors for MINI FIT, MICRO FIT, MATE-N-LOCK.




We can support customers to copy some original componenst for local/equivalent connecotors by considering short L/T and competitive price. Also it's workable to offer solutions for unique and

customized connectors

by overmold tooling with low cost.

Connectors System,Board System Connector,Efi System Injector Connector,Efi System Car Connector

ETOP WIREHARNESS LIMITED , https://www.etopwireharness.com