In the past 2012, Qualcomm, a chip maker, has a beautiful scene.

Although there is still a gap between Qualcomm and Intel in terms of overall revenue, the latter has maintained its number one position in the market for 21 consecutive years. But in November 2012, Qualcomm's market value surpassed Intel in one fell swoop with $ 105.8 billion.

In an interview with reporters in Beijing on January 15th, Qualcomm Chairman and CEO Paul Jacobs attributed Qualcomm's achievements to the rapid development of mobile computing.

"The main driving factor is smartphones." Jacobs said that smartphones are spreading more rapidly around the world. "In the first three quarters of 2012, global smartphone shipments reached 470 million units, a year-on-year increase of 46%. the above."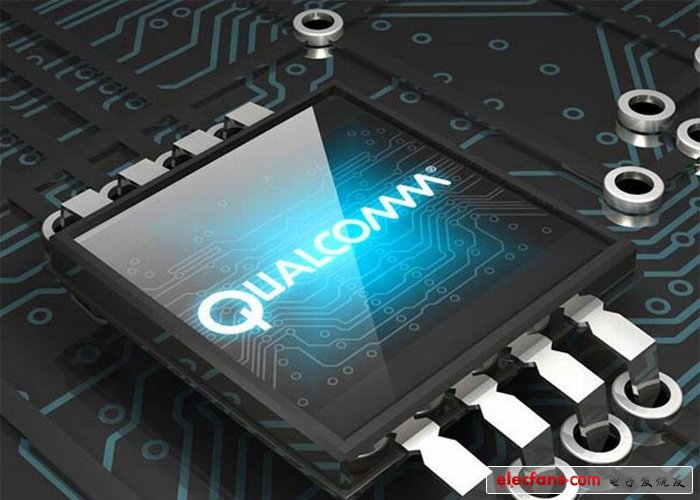 Correspondingly, Qualcomm's performance increased by nearly 30%. According to a preliminary report released by Gartner at the end of last year, Intel's revenue in 2012 fell by 2.7%. One increase and one decrease represents the outbreak of mobile terminals and the weakness of the PC market.

Jacobs said, "Recalling the fiscal year 2012 (October 2011-September 2012), whether it is revenue, shipments or profitability in the mobile market, we have reached new highs in almost all business areas."

According to reporters, Qualcomm delivered a total of 590 million chips in fiscal year 2012, with revenue of US $ 19.1 billion. Jacob predicts that Qualcomm's revenue will increase to between 23 billion and 24 billion U.S. dollars in fiscal 2013. According to this calculation, the increase will exceed 20%.

Of course, in the face of the huge cake temptation of the mobile market in the future, Intel, which has previously underestimated this market, has begun to exert force. In 2012, Intel intensively released 7 products with terminal and carrier partners, covering India, China, Europe and other markets.

In this regard, Jacob said that Intel has the potential to become an important competitor. "But in the mobile field, Intel's advantage is not obvious." Jacob believes that he does not currently see Intel's advantage in manufacturing technology. Reflected in mobile products.

At the same time, Jacob also made it clear that Qualcomm will not build its own production line like Intel, although this has brought Qualcomm a problem that the supply cannot keep up. "We are very satisfied with the production of TSMC's 28-nanometer." Jacobs said, "The controversy in this regard is mainly because the market demand for 28-nanometer process products grew too fast last year, and the market's demand for our products exceeded their high level. Expectations. "

"We also cooperate with other chip manufacturers around the world to meet the demand for production capacity, for example, Samsung and Lianhua Electronics have a cooperative relationship with us." Jacob said.

In order to maintain sustained growth, in addition to continuing to invest in the field of smartphones, Qualcomm has also begun to deploy applications in other mobile fields.

"Mobile computing or mobile computing is the future development trend." Jacob believes that, for example, Microsoft has begun to deploy Windows to ARM chips and Snapdragon processors. "We are also doing a lot of work in this field. investment."

"Another biggest opportunity comes from consumers' current huge data demand." Jacob believes that if the amount of data keeps doubling every year, then the amount of data is expected to increase by 1,000 times in the next 10 years, and Qualcomm is committed to Solve the challenges brought about by a 1000-fold increase in data.

Triconex is both the name of a Schneider Electric brand that supplies products, systems and services for safety, critical control and turbomachinery applications and the name of its hardware devices that utilize its TriStation application software. Triconex products are based on patented Triple modular redundancy (TMR) industrial safety-shutdown technology. Today, Triconex TMR products operate globally in more than 11,500 installations, making Triconex the largest TMR supplier in the world.

Company History: The history of Triconex was published in a book called 'The History of a Safer World' by Gary L. Wilkinson. The company was founded in September, 1983 by Jon Wimer in Santa Ana, California and began operations in March, 1984. The business plan was written by Wimer and Peter Pitsker, an automation industry veteran and Stanford graduate. They presented the plan for a TMR (Triple Modular Redundant) based system that would improve the safety and reliability in industrial applications. Among the customers they targeted were the petro-chemical giants, such as Exxon, Shell, Chevron, and BP.

Pitsker and Wimer presented the business plan to Los Angeles based investor Chuck Cole, who was also a professor at USC. Cole was interested, so he contacted his personal attorney, future two-time Los Angeles Mayor Richard Riordan. Riordan agreed to invest $50,000 and Cole's venture capital team matched it, providing the seed money for Triconex. After two years, however, the company nearly failed due to the expense and complications of testing a new safety system. In February, 1986, founder Wimer left the company and the board asked a seasoned executive, William K. Barkovitz to become CEO. Barkovitz ended up leading the company for 9 years. At the end of his term, Triconex became the leading safety system in a market it largely created, made acquisitions, and completed an IPO. In January, 1994, Triconex was acquired by British based SIEBE for 90 million dollars.

The hardware architect of the Tricon was Gary Hufton, the Software development manager was Glen Alleman. These managers, with Wing Toy (the lead engineering of the fault tolerant ESS telephone switch), led a small successful engineering team that built the first Tricon, sold in June, 1986. Soon after, Exxon became a customer and automation giant Honeywell agreed to distribute the Tricon. Among the software engineers who worked for Triconex were Phil Huber and Dennis Morin, who later left the company to found Wonderware, also based in Irvine California which became the world's leading supplier of Human Machine Interface (HMI).

Triconex Invensys Cards: Redundant fault-tolerant control system, the most modern fault-tolerant controller based on triple-module redundancy (TMR) architecture.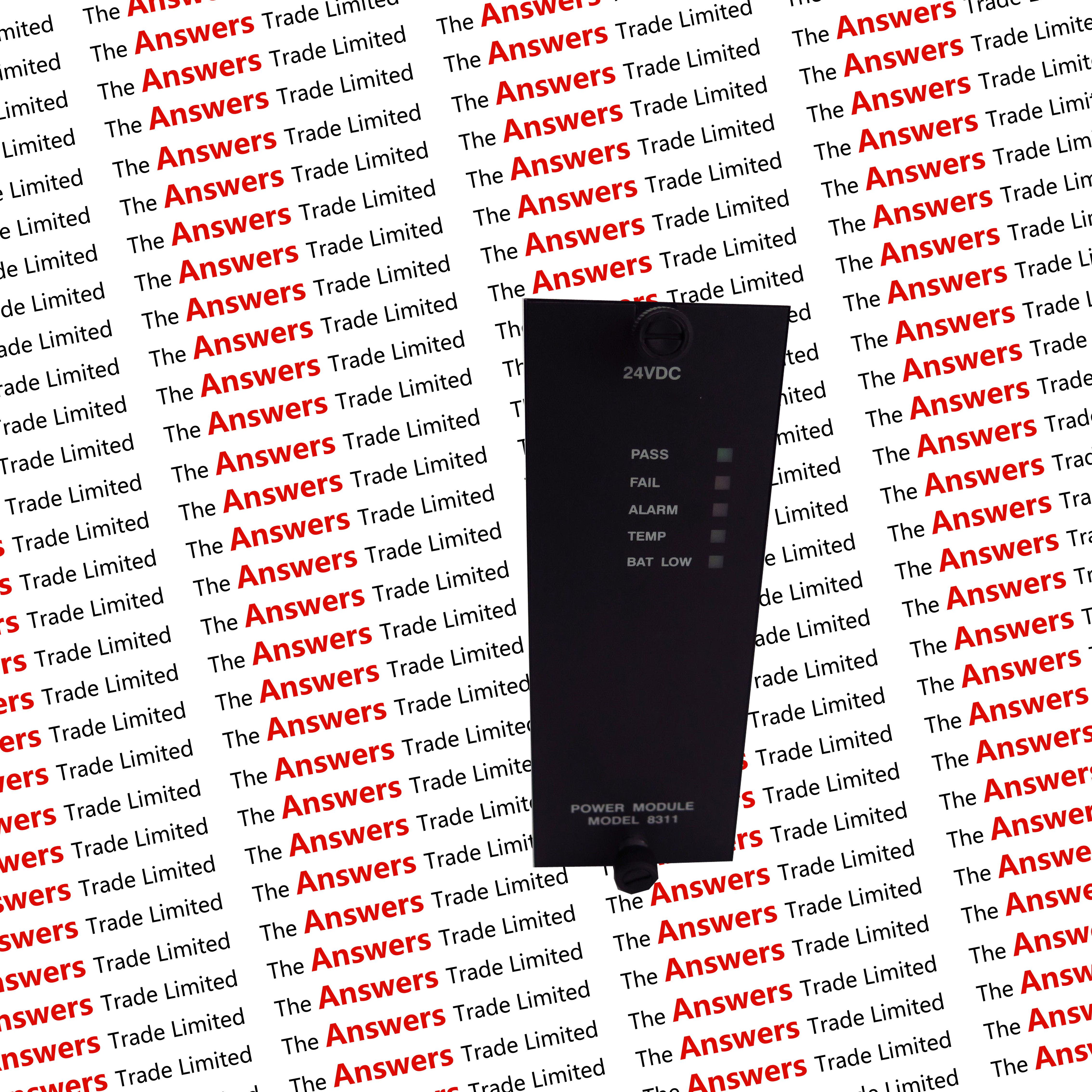 Triconex Invensys Cards,Analog Input Module

Xiamen The Anaswers Trade Co,.LTD , https://www.answersplc.com