As perceptrons and high computing power in smart phones become the norm, wearable computer technology is rapidly developing. Data show that the global market sold 14 million high-tech wearable devices in 2011; it is estimated that by 2016 this market will expand to a minimum of 6 billion US dollars in revenue. Juniper research institute predicts that nearly 70 million smart wearable devices will be sold in 2017.

At the same time, wearable technology is also increasingly valued by industry giants such as Amazon, Apple, Facebook, Google and Microsoft. Wearable smart device and application developers will need to make a decision, which platform to choose, or consider launching their products on different operating systems. Just like smartphone apps, developers must carefully decide which platform has the most potential and bet.

Augmented reality smart glasses

"Augmented reality" Google Glass is currently the most widely discussed example of wearable technology. The product, nicknamed "Projection Glasses", is a computerized lens that can display messages in front of the user in a format similar to a smartphone, as well as voice control of navigation applications and browsing the web.

Google Glass can help you find where you want to go, display the text messages you receive, inform the weather, find constellations in the night sky, manage your music and videos, and many other functions. Although ordinary users have not yet been able to order, there is news that the people who ordered at the Google I / O Developers Conference are expected to get the spot in the first half of 2013, and the general people should be able to order before the end of this year.

Google Glass has successfully created a topic, but competitors have started to emerge. At this year's CES International Consumer Electronics Show in Las Vegas, a company called Vunix demonstrated smart glasses for the Android system.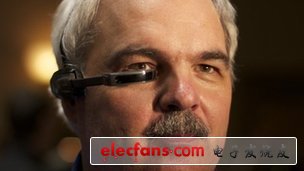 One of Google Glass 's competitors, Vunix, will list smart glasses in the summer.

After the user puts on this lightweight device, there is a small color display widescreen in front of his right eye, which just falls on the edge of the user's line of sight. Users can press the button to fix it next to their ears, or pair with a smartphone via Bluetooth.

Although the only initial function is to produce and upload videos, Vunix believes that developers will soon come up with other uses. The company believes that smart headphones and glasses will replace many users' mobile phones in the next decade.

Smart watches and bracelets that follow the trend

Although Google Glass is very advanced, it is too shocking to wear on the face, and the watch seems to be acceptable to everyone. The most notable in the smart watch category is the pebble watch that became famous through the fundraising website Kickstarter. Originally, he wanted to raise US $ 100,000, but in the end it exceeded US $ 1 million. His founder and four young guys in Silicon Valley changed from sparrow to phoenix overnight, which also made this small start-up company stand out at CES, more than the same smart watch. Sony.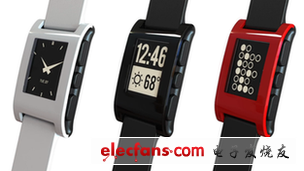 On Kickstarter, cobblestone watches attracted nearly 70,000 investments.

The simple design of the cobblestone watch is like wearing a computer on your wrist and can directly operate the application. Its special power-saving electronic paper display can not only be easily read in direct sunlight, but also last for a week.

In addition to smart watches, the bracelet is also a product that has attracted much attention recently. Nike recently vigorously promoted its own product "FuelBand" (FuelBand), after wearing it will automatically detect the calories burned by the user during exercise, and last month announced the cooperation with the popular weight loss application "Lose it!" Uploaded to the application synchronously, it is convenient for users to manage weight at any time.

There are also rumors that Apple will announce its wearable device, which also makes many people look forward to it and deepen their confidence in smart watches.

Eric Migicovsky, CEO of Cobblestone Watch, said in an interview with foreign media, "We are seeing the market with our own eyes for the easier access to notifications such as emails, text messages and reminders on mobile devices. There is a huge demand. I also believe that smart watches and similar wearable devices will become an important part of our daily lives. "

The near future: smart clothing

In the future, will it be possible to wear Google glasses, wear a smart watch on the wrist, and wear smart clothing on the body? This picture may soon become a reality. At present, companies have studied the integration of technology into textiles, and the biggest challenge that needs to be broken is how to combine electronic components with soft fabrics. Although experts believe that the main application scope of smart clothing should be in monitoring medical and exercise, but it may also be expanded to the entertainment level: for example, tapping the sleeves can lower the volume of the speaker; change the color of the clothes at any time; even Change the pattern or lettering on the shirt at any time.

There are already a few smart clothes on the market. A shirt with a "radar screen" on it can scan the same area for other people wearing the same shirt. On the website that sells the shirt, there is also a dress that can detect if there is a WiFi hotspot near your location.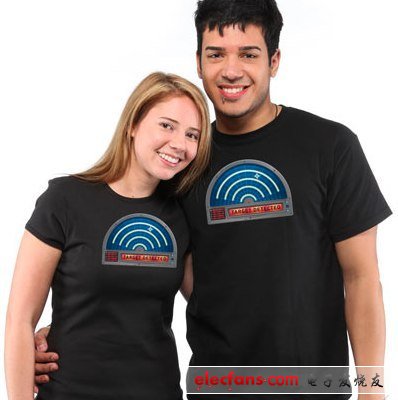 This shirt can automatically detect the presence of people in the same outfit nearby.

We can also expect to see smart gloves soon, it is said that Google is already actively developing. The prototype of Google's smart gloves includes a camera, compass, gyroscope, speedometer, and other motion detectors on the fingertips, as well as a processor, memory card and wireless communication equipment.

There are infinite possibilities for the application of smart gloves: manipulation of computer interfaces, enhancement of visual effects, positioning and navigation, medical personnel can be palpated from a distance, as long as you move your finger, you can click on the virtual keyboard.

People-oriented, not used by technology

Technology is more closely integrated with our bodies, and new challenges are born. Many problems may not be in technology itself, but in people. Senior analyst Sarah Epps pointed out in the latest report that product designers must design based on the concept of people first, and talent is the focus of innovation, not equipment.

Even if it is more and more common, it is not a problem in technology, but integrating these wearable smart devices into daily life and the lifestyle of ordinary people may be more challenging than overcoming technical difficulties. The smart devices with the most selling points will be services that can help us change our behavior or accept new habits. Technology may progress fast, but it takes a lot of time and effort to change behavior.

Wearable technology products must be durable; they must match our lifestyles and habits in the most natural way, and at the same time be popular. In addition, these smart devices must also be easy to operate, and consumers also have to feel the value of spending money. In the past we had to learn how to interact with machines, but now it is the exact opposite-machines must learn how to work for us.

Variable Power Supply,Capacitor Test Power Supply,Capacitor Ripple Current Tester,Capacitor Drop Test Power Supply

Yangzhou IdealTek Electronics Co., Ltd. , https://www.idealtekpower.com